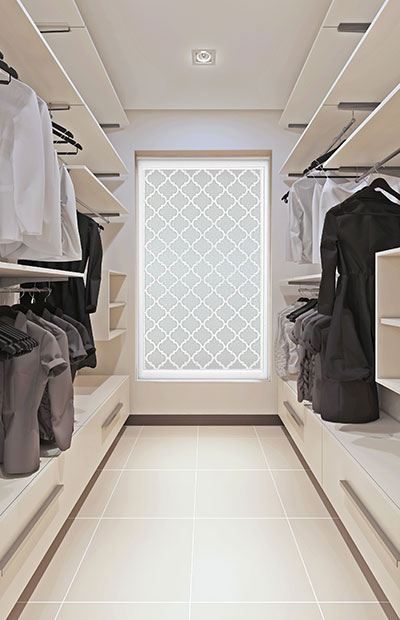 Hy-Lite Introduces Home Designer Collection of Eclectic Privacy Windows
---

Contact: Kathy Ziprik | Kziprik@aol.com | 828-890-8065


August 11, 2015 - (PENSACOLA, FLA) - Hy-Lite®, a leading manufacturer of acrylic block, glass block and decorative glass windows, has launched the new Home Designer Collection™ of decorative glass windows. Inspired by designers across the country, the new collection features four unique privacy windows: Metro, Mission, Prairie and Baroque.


"This eclectic collection of fixed windows was inspired by members of our new Hy-Lite Designer Advisory Council," says Roger Murphy, president of Hy-Lite®, a U.S. Block Windows Company. "Based on their input, we created designs that complement current styles in homes and interior furnishings across America. These windows solve the need for privacy, light and style in the home while serving to harmonize accents in a room."


Now available nationwide, the Home Designer Collection™ includes vinyl-framed windows with silk-screened designs that enhance the home. Design styles include:


- Metro - inspired by modern architecture with clean lines and a progressive industrial feel, this window features a micro-crossreed exterior privacy glass texture and a bold three-dimensional design. True low-carbon wrought iron and tempered safety glass make this a stand-out window. Available in a 48" x 48" size.


- Mission - a true Craftsman-inspired design, this window is constructed with silkscreened tempered privacy glass and clear diamond shapes on the interior. The fixed unit is finished with textured privacy glass on the exterior and comes in both a 48" x 48" size and a 48" x 12" size.


- Prairie - simply elegant, this transitional design is versatile enough to complement a variety of home styles from traditional to contemporary. Created with silkscreened tempered privacy glass and clear lines on the interior and finished with textured privacy glass on the exterior, this window style comes in sizes of 48" x 48", 48" x 12" and 36" x 60".


- Baroque - a dramatic, show-stopping design inspired by classic and modern tile, this window provides a unique way to blend texture into a room. Silkscreened tempered privacy glass with clear lines creates this memorable design, while textured exterior privacy glass provides seclusion. Available in 48" x 48" and 36" x 60" sizes.


"The Home Designer Collection™ showcases Hy-Lite's commitment to providing new, original products that fit into today's homes," says Murphy. "According to the designers we've consulted with, these windows reflect some of today's most asked-for styles.


"Each window has been designed to complement other elements of the home without clashing with designer focus points in a room, such as tiles or cabinetry. Windows in the collection are ideal for a variety of locations in the home and are a great way for builders to incorporate privacy windows in new home construction. Remodelers can also set apart their renovation and addition projects by using these versatile windows. These are windows that homeowners are sure to appreciate for their beauty, style and privacy features."


Hy-Lite®, a U.S. Block Windows Company, is the leading manufacturer of acrylic block, glass block and decorative glass windows. The company's privacy product options include acrylic block shutters, accent panels, radius walls, partition walls and door inserts. Since 1988, the Pensacola, Florida-based company has been committed to providing residential and commercial construction professionals and homeowners with elegant, affordable privacy window designs. For more information, visit www.hy-lite.com.
###