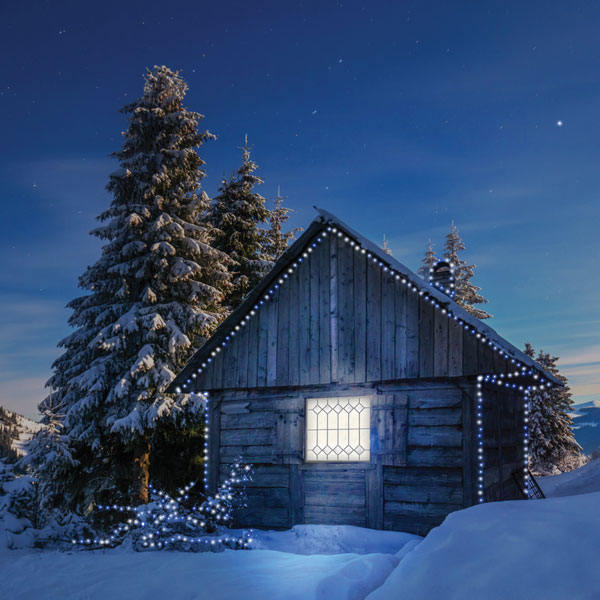 Santa Stymied by Hy-Lite Privacy Windows
---
PENSACOLA, FLA - Santa's frustrated. It's December 24th and he wants to complete his deliveries. However, when he tries to look in windows to see if Susie and Johnny are fast asleep, he can't tell. The obscure nature of the acrylic block and decorative glass in homes with Hy-Lite privacy windows are blocking Santa's view!



"We never intended our windows to be 'Santa-proof' ... just to provide privacy and style for homeowners," says Laura Sikes, marketing manager at Hy-Lite, a U.S. Block Windows Company. "Our acrylic block and decorative glass windows are designed to prevent too-close-for-comfort neighbors from looking into the home. They're used as a perfect accent in bathrooms, kitchens, dining rooms, and yes, even in bedrooms!"



Sikes encourages homeowners with Hy-Lite operable windows to perhaps leave them open just a bit for Santa to peek inside to see if the children are sleeping. "Fortunately we have operable casement, awning and slider privacy windows that allows for airflow into the home," says Sikes. "For parents with these windows, they have the ability to allow these windows to be opened for Santa to sneak a glance inside."



For homeowners wanting to "gift themselves" this holidays season with a new privacy window for the home, Hy-Lite offers a Privacy Window Design Guide to help with a window selection. The free booklet provides design inspiration, room transformations and a complete overview of the company's operable and fixed acrylic block and decorative glass windows. The colorful brochure showcases unique installations of privacy windows, wall systems and door inserts. To receive the free guide, call 888-256-2599 or visit www.hy-lite.com to download on the literature page.



Hy-Lite, a U.S. Block Windows Company, is the leading manufacturer of acrylic block, glass block and decorative glass windows. The company's privacy product options include acrylic block shutters, accent panels, radius walls, partition walls and door inserts. Since 1988, the Pensacola, Florida-based company has been committed to providing residential and commercial construction professionals and homeowners with elegant, affordable privacy window designs. For more information, visit www.hy-lite.com.
###