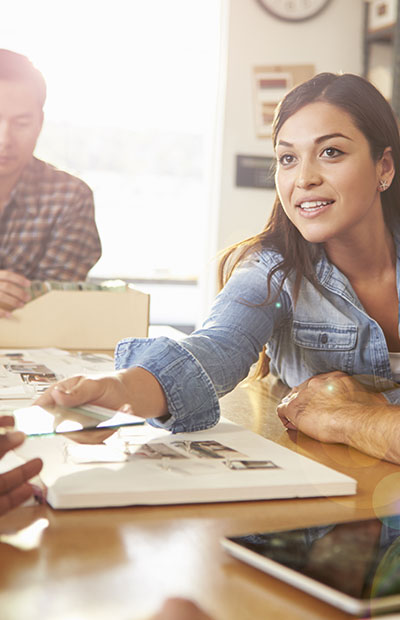 New Hy-Lite Designer Advisory Council Helps Company Develop Innovative Decorative Glass Windows
---
August 19, 2015 - (PENSACOLA, FLA) - Hy-Lite&reg, a leading manufacturer of acrylic block, glass block and decorative glass privacy windows, has brought together design experts from across the nation to form the company's new Designer Advisory Council. The first task for the designers? To help develop, review and select the four new decorative glass windows in the recently-introduced Home Designer Collection™.


"We're exceptionally grateful that design specialists from leading companies like KB Home, Westin Homes and David Weekley Homes all agreed to share their insights with us and serve on our Hy-Lite Designer Advisory Council," says Jeff Stupp, vice president of sales for Hy-Lite, a U.S. Block Windows Company. "Their expertise and trends analysis were extremely influential in creating our new Home Designer Collection. From their feedback we were able to successfully produce the Metro, Mission, Prairie and Baroque privacy windows."


Members of the Hy-Lite Designer Advisory Council include:

Chad Baker, Drafter with Sydes Communities in North Carolina

Gabby Barton, Southern California Studio Director, with KB Home

Gena Kirk, Sr. Director of Studio Operations, with KB Home (National)

Adrienne Hibbert, Design Center Coordinator with Bonterra Builders in North Carolina

Claudine Imler, Design Studio Manager with David Weekley Homes in Charlotte, North Carolina

Monique Bolling, Design Center Manager with David Weekley Homes in Raleigh, North Carolina

Gwynne Liebl, Purchasing & Design Studio Manager with Beazer Homes in Georgia

Erin Riley, Design Director with Westin Homes in Texas

Gene Singleton, Drafter and Designer with Waccamaw Design/Quest Builders in South Carolina

Brittany Biondi, Senior Design Consultant with Ryland Homes in Alpharetta, GA

Angela Kuhn, Design Center Manager with DR Horton in Atlanta, GA

Rebekah Carver, Regional Houston Design Center Manager with Wisenbaker Regional Design Center in Houston, TX

Laura O'Connor, with Laura O'Connor Design in Carpentersville, IN



"In-depth conversations on current styles, designs and trends in homes across the country with these design experts have started Hy-Lite on a path toward introducing exciting new products," says Stupp. "We appreciate the interest these top-tier designers have invested in this new council and we envision using this team in the future to help us stay on-target with changes in our industry. They'll be able to help us gain insights into new developments and styles in the marketplace."


According to advisory council member Erin Riley with Westin Homes, the opportunity to influence new product development with Hy-Lite had many rewards. "In both the Houston and Austin markets we will use the Metro and Baroque windows in our homes," says Riley. "Metro for those homebuyers who want the edgy modern look or for those who like simple, clean lines. The Baroque will be used for a softer, yet stylish look. Being involved in the creation of these windows allowed our company to truly gain products that will work well for homebuyers in our Texas marketplace."


In California, KB Home also plans to benefit from assisting in developing the new Home Designer Collection of eclectic windows.


"I see the Metro window design working especially well in our urban communities of Los Angeles," says Gabby Barton. "This new look is highly sophisticated and in line with the urban architectural design of the homes we're building there. I hope to get samples of the Metro, Baroque and Mission style windows in our showrooms soon to share with our clients throughout our area."


The new Hy-Lite Home Designer Collection of privacy windows launched in August, 2015. Design styles include:

Metro - inspired by modern architecture with clean lines and a progressive industry feel, this window features a micro-crossreed texture and a bold three-dimensional design.


Mission - a true Craftsman-inspired design, this window is constructed with silkscreened tempered privacy glass and clear diamond shapes on the interior.


Prairie - simply elegant, this transitional design is versatile enough to complement a variety of home styles from traditional to contemporary.


Baroque - a dramatic, show-stopping design inspired by classic and modern tile, this window provides a unique way to blend texture into a room.