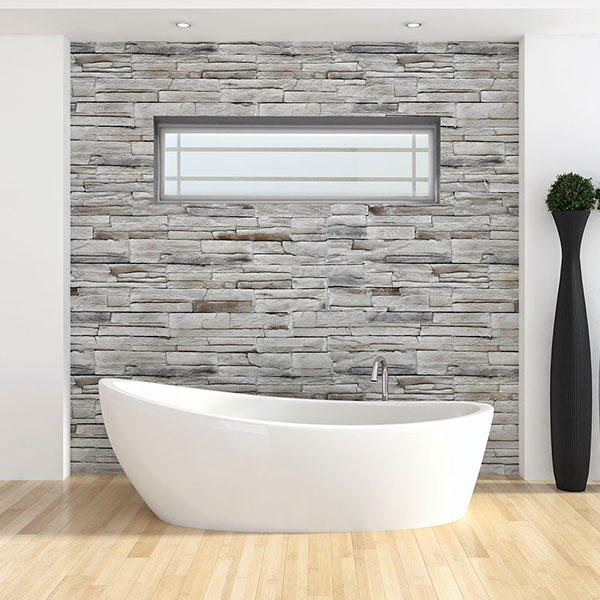 2016 Fenestration Industry Insights from Hy-Lite
---
Contact: Kathy Ziprik | 828-890-8065 | kziprik@aol.com

PENSACOLA, FLA - Fueled by on-trend product sales and the launch of their new Home Designer CollectionTM, leaders at Hy-Lite®, a U.S. Block Windows Company, believe their company --- and the fenestration industry --- are poised for continued success in 2016.


"The desire for decorative privacy windows in the home has grown steadily in recent years," says Roger Murphy, president of Hy-Lite, a U.S. Block Windows Company. "Homeowners want light in key areas of the home, but they also desire privacy in some areas like bathrooms, first floor master bedroom suites and closets. Acrylic block, glass block and decorative privacy windows all offer the easy solution."


For 2015, Murphy reports a consistency of sales for popular products that aligns with previous years. In the decorative glass category, the company's Victorian, Aurora and Craftsman designs remain top sellers. In the acrylic block arena, the large 47" x 47" and 42" x 42" fixed windows continue to be the top favorites. And, for true glass block windows, the 46-3/4" x 46-3/4" fixed window remains the company's best seller.


"We know from year-after-year successes with these windows that they fill the niche of privacy windows for builders, remodelers and homeowners," says Murphy. "Based on the popularity of previous privacy window sales, we launched the new Home Designer Collection line of fixed silk-screened and wrought-iron decorative glass windows in the third quarter of 2015. Sales have already been strong and we think they will continue to grow in 2016."


Inspired by designers across the country, the Home Designer Collection features the Metro, Mission, Prairie and Baroque privacy windows.


"This eclectic collection of fixed windows was developed by members of our new Hy-Lite Designer Advisory Council to complement the most current home styles nationwide," says Murphy. "Each window is unique. The Baroque style is the breakout favorite.


"The look of classic and modern tile inspired the Baroque design. We're quickly learning this window has the 'wow factor' that makes it our leader in sales within the collection. People find the design creative and inspiring, leading them to install it in closets, bathrooms and foyers."


Murphy believes that several current industry trends will impact sales in 2016 for all companies offering privacy windows.


"Builders want to differentiate themselves in the marketplace and privacy windows are an excellent way to achieve this individuality," says Murphy. "Especially in homes where the master bedroom suite is on the first floor or homes have a footprint close to neighboring properties. Privacy is truly desired in these settings that acrylic block, glass block and decorative glass windows can provide.


"Additionally, there are micro-trends that have been growing for some time that we believe will gain traction in 2016. One trend is the homeowner desire to bring more natural light into smaller spaces in the home, like the master closet, mud room, laundry room or a compact home office. Another trend is a desire by homeowners to do away with dangling cords and window coverings that could prove a hazard to children or pets. In all these cases, privacy windows are the answer."


Hy-Lite, a U.S. Block Windows Company, is the leading manufacturer of acrylic block, glass block and decorative glass windows. The company's privacy product options include acrylic block shutters, accent panels, radius walls, partition walls and door inserts. Since 1988, the Pensacola, Florida-based company has been committed to providing residential and commercial construction professionals and homeowners with elegant, affordable privacy window designs. For more information, visit www.hy-lite.com.